Managed Services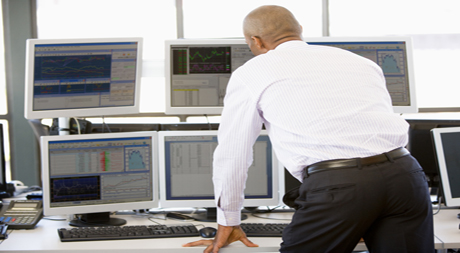 Introducing 24x7 Remote Monitoring and Management System for Small Networks for $499* per month
Now is the time to make the most of your company's investment in information technology. Webistix can provide your organization with the same Managed Services that Fortune 500 companies receive at a fraction of the cost. As a trusted partner, we can provide valuable around the clock peace of mind that your information assets are protected and your employees are being productive.
Built on 3 Advanced Technology Platforms, we can provide you with:
Monitoring: Provides performance, availability and capacity monitoring, with the scalability and flexibility to use software agents and/or probes for monitoring and management.

Management: A cost-effective and flexible remote network, security, desktop and server management solution.

Notifications: The flexible, adaptable, rules-based notification engine allows for automatic issue escalation. This ensures that technicians are focused on priority issues and can respond immediately.

Reporting: Use powerful reporting capabilities to support critical functions, troubleshoot, demonstrate value to management, identify potential problems and justify system changes.

Interoperability: Dashboard and console interoperability with leading IT service tools such as Microsoft WSUS means smoother integration and fewer support tools to manage.

Environmental Monitoring**: Our climate monitors use a variety of sensors to collect environmental data for your server room. Each unit has some number of sensors, which can include temperature, humidity, airflow, light, sound, and grid power. Alarm thresholds allow you to set the acceptable range of values for your sensors and you can chose who should be alerted if there's a problem.
In addition, you will receive a valuable monthly Executive Summary report and Technical Summary report that will document the history and status of your IT infrastructure.
*Installation and set up $999.00 which includes a Network Probe device
**Requires initial purchase of a Weather Goose $399.00
Please contact us for a sample report and pricing for your specific equipment